Dissertation or thesis editing is the process of revising and proofreading one's dissertation to ensure that it contains no errors which could compromise its quality and authenticity. It is crucial because these papers carry so much weight on one's academic success, making it mandatory for one to deliver the best dissertation they could ever produce in their lifetime.
What to Look For During Dissertation Editing
There are several things you need to check in this process. These include:
Consistency. As you proofread your thesis, check on how you capitalize on your work, the numbering styles, and even how you use your hyphenations. They should all be uniform to give your work an appealing look.
The structure of your work. Your structure should include all the segments of a dissertation, for example, the introduction, body, and conclusion. Ensure that your thesis contains all these sectors and that they logically follow each other.
The formatting style. A student or writer is required to use only one formatting style in one paper. Although most students believe they do this, they, however, do not since they tend to mix the formatting styles in the in-text citations. Do not forget to double-check all the rules of the formatting style you have used. Ensure you implement them to the letter.
Grammar, spelling, and punctuation. It is very easy for one to confuse a colon for a semi-colon. Similarly, it is easy for one to forget to punctuate or use a misspelled word. These errors might seem obvious to find but are indeed quite tricky to trace. Go through your work slowly and step by step to ensure you do not miss out on these mistakes.
Plagiarism. Plagiarism is a critical offense that any paper should not contain. Despite its severity, it is quite common in many documents. An excellent dissertation should contain zero levels of plagiarism. So, before you submit your thesis, ensure you go through all the work you have paraphrased or quoted to ensure that it has well-written in-text citations. These will help prove that it is not your work but rather the work of the author you have indicated in the citations.
The reference list. A writer should also double-check their bibliographies or reference lists to ensure that they adhere to the writing styles they were required to use. In this category, a writer must check to see if they have followed the right format of formatting the source used and if it follows the given writing style.
Tips for Dissertation Editing Services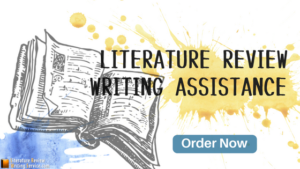 Dissertation writing takes a lot of time since it is very demanding. Students tend to be daunting writing these papers. As a result, they tend to write them last minute and conduct surface editing. If not, some students tend to take the editing process lightly and also conduct little to no proofreading. Here are the tips you need to adapt to help you deliver fantastic Dissertation Editing Services:
Take your time editing the thesis. Although it is intimidating, it is, however, significant for a writer to take their time when they are editing their work. Do not limit yourself to one hour or thirty minutes since there is a lot one has to consider when proofreading.
Take a break before you begin the dissertation editing process. The break gives you time to forget what you wrote in your paper, making you come back with a new mentality on how you view your work. It also allows you to reduce the anxiety of going through such an intimidating paper.
Edit the thesis when you have time. Do not wait until the last minute to start editing your work. Last-minute calls only add you to the pressure of submitting your dissertation in time, making one compromise the level of editing they have to do.
If you need the dissertation writing help of dissertation editors, do not wait until the last minute to book them. Again, last-minute calls force you to settle for things and services that do not assure you of quality work.
Pay attention to the flow of your work. Consistency inflow is essential in a thesis since it helps a reader to understand what you are discussing quickly. Lack of flow may lead to misinterpretation by your professor, prompting him or her to give you low grades that could compromise your academic success.
Dissertation Editing Services
There are plenty of dissertation editing firms today. However, not all firms offer students error-free theses. The best dissertation editing service presently is Acemyhomework. Ace my homework can deliver to you a well-revised, plagiarism-free, and authentic thesis. Our editors will analyze the tone, flow, clarity, concision, punctuation, grammar, word choice, and other elements in your dissertation or thesis. Our editors can handle a dissertation of any page and formatting style and under any time frame. Here is how you benefit when you seek dissertation editing help from the best Dissertation Editing Services, which is Acemyhomework:
You get an edited thesis where all your grammar errors, misspellings, and typos have been corrected
You acquire thesis changes and help that will help you work on your clarity, structure, flow, and readability
You acquire a comprehensive commentary on your dissertation and how you can in future edit the thesis by yourself
You receive a summary of the significant concerns in your work and how you can work towards eliminating them in your other papers
Editing a thesis is not an easy task. It is time-consuming and energy-draining, making most students daunt this process. In case you are not conversant with dissertation editing, then you can acquire the dissertation editing help of the professional editors at Acemyhomework. It is straightforward and can be obtained at a reasonable cost.