Can  Someone Do My Math Homework? If you ask a successful scholar what they did differently to achieve good grades at school, you might be amazed by how much credit they give to their private tutor. The private homework helper could be a parent, an older sibling, or a friend of their parents who understand a certain subject well.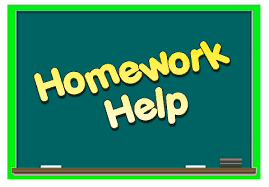 In today's world, tutoring has made students the academic giants they are, especially with the ever-increasing workload and unavailability of school teachers. You can bear witness that rarely will a lecturer sit down with you to explain a complex concept that you need clarification on. It's not that they don't value education anymore, but they are working against time, other side hustles, family responsibilities, etc.
But what do you do if you cant wrap your head around a complex math assignment? Give up and drop out of college? Do your own things and see your math grade deteriorate? None of that is an option. Math is an interesting subject and can open a ton of career paths for you if you master its concepts? How about you hire someone to do your math homework.
But can someone do my math homework? Is it legal?
It is legal to hire a tutor to help you ace your homework. And yes, there is someone who can do your math homework here at Acemyhomework. Our exceptional math tutors are experts in their craft and will offer simple and well-illustrated explanations of complex concepts.
The benefits of hiring someone to do your math homework
Since the " can someone do my math homework" question is behind us, how about we discuss the benefits you will enjoy by hiring a math tutor. In this internet age, you don't have to leave your house or welcome strangers to your room to help you with math assignments. You only need a computer and internet connection. Here are the benefits of hiring an online math tutor:
You choose who to work with
At school, we don't choose the teacher or lecturer we want, and sometimes, the provided teacher may be unapproachable or you don't get along with them. Unbeknown to many, your interest and understanding of a subject depends to a large extent on your relationship with your lecturer. So, what do you do when you and your lecturer are always at loggerheads?
The answer is to hire a tutor of your liking from the pool of online math tutors. At Acemyhomework, we provide a list of our top tutors and leave you to hire the one that tickles your interest.
Simple explanations
Every teacher and lecturer have their style of teaching. Some will break down complex topics into easy-to-understand language. Others will use technical jargon and formulas that leave you more confused than before. The latter can make you hate a subject or become helpless.
When you hire an online math tutor, you are hiring an expert with most concepts at their fingertips. The majority of them have Master's and Ph.D. degrees in math-related fields, so you can count on them to provide explanations for complex topics in a layman's language.
Better grades
One of the most compelling reasons why you should hire someone to do your math homework is to improve your grades. College is a rollercoaster with so much to do in little time, and sooner or later you may find yourself overwhelmed by studies, co-curricular activities, and your personal life.
When this happens, it's your grades that get hurt. Can someone do my math homework for me to improve my grades? Absolutely. Contact Acemyhomework for the best math tutors to guarantee an A-grade.
Flexible schedules
Another joy of hiring a math tutor to do your homework is flexibility. For instance, Acemyhomework math tutors are ready to help 24/7. This means you can attend to other important stuff during the day and work with your tutor at night. Additionally, if you are facing a tight deadline and wondering" can someone do my math homework fast in time for the deadline?", then an online math tutor can come to your rescue.
If you are new to online assignment help, you may get confused by the many available options from multiple academic help platforms. So how do you choose the best tutor for the job? At Acemyhomework, we let our customer reviews tell our success story. We will better your grades and make you a better scholar. Enjoy the following perks when you hire an academic writer from Acemyhomework:
Original and unique answers
It is quite unfortunate when you hire a math tutor only to get a submission picked from the internet or a book and pasted into your answer sheet. It can get you suspended for plagiarism or earn you poor grades. At Acemyhomework, we have a stringent zero-plagiarism policy. Our writers must adhere to this while working on students' assignments and submit a plagiarism report alongside the papers. Contact us today for original and unique math answers.
High-quality answers
Math requires great illustration and organization skills. A slight misinterpretation of formulas or diagrams can result in significant errors. Our writers are dedicated to providing well-researched, illustrated, and correct answers that are easy to follow. Whether it's graphs, pie charts, algebraic expressions, or trigonometrical computations, you can count on us for the best math answers.
Timely work
If you are worried about an impending deadline and thinking " can someone do my math homework that's due in a few hours?" you found your match. Acemyhomework is known for its swift academic writers that deliver high-quality math answers with a quick turnaround.
We only need you to indicate the paper's deadline on your order request and we will have your paper in your inbox in the stipulated time. If you are overwhelmed with tons of homework and would like a swift helping hand, talk to us.
Free unlimited revisions
We have a good reputation among our past clients, and we strive to maintain it. That is why we handle your homework professionally and in your best interest. We follow your order details to the letter, contact you for clarification and go overboard to guarantee set academic standards.
However, man is to error, and sometimes, we may miss a thing or two. Don't hesitate to request revision until you are satisfied with your work. Contact us within ten days after submission to request free amendments.
24/7 customer support
Acemyhomework is a 24-hour academic platform, ready to serve you whenever. Contact us through live chat or email for assistance.